Find Your Wings.And Fly.   This month as been a month of reflection for me.  Consciously so.  Slowing my processes.  Slowing my breath.  Healing some hurt.  Reframing life.  Reimagining this next stage of my life.  Taking stock of some shadowy attributes coming from a deep sense of insecurity.  Celebrating the light attributes I bring to the table.  Asking the question...what's next? At the end of the month I turn 60. A number in amongst a whole lot of numbers and lived experiences, but for some reason, this number means so much for me. The path getting here, has had some heaviness, in all honesty.  A bit...
---
Empaths and sensitive beings are finding each other.  They are connecting like root systems of a tree, intertwining and finding support in the nourishment that give each other.  In a world of change and shifts, that recognition as someone who embodies the senses, has become even more important.  That self recognition and level of acceptance, is paramount to spiritual growth.  It no longer is a question of pretending to be someone you are not.  The collective we, are here to experience the world in a deeper, richer way.  I speak for the collective and as a self identified emotional, earth,...
---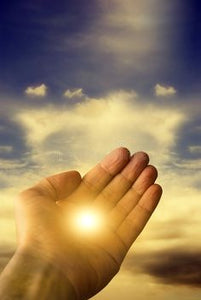 It's been some time since I've written.  I have a collection of thoughts in my head that wanted to be put onto paper, but I have just not been able to do so.   So here I am.  Here you are.   Yesterday was yet another announcement that we will be lock down at yet another level.  You are probably all tired of people writing and talking about it, but here I am about to do so.   There are so many opinions and social stances on what is happening around the world right now.  About what is happening in Ontario.  In our...
---
Find some softness and comfort in these short little videos that address Mindfulness and Self Care for the soul!  Check out my Youtube Channel! Coming soon! Intuitive energy readings for the Collective.  https://www.youtube.com/channel/UC-cL307STbu1S6ZinfiMyMQ  
---
𝓙𝓪𝓷𝓾𝓪𝓻𝔂 𝓪𝓻𝓻𝓲𝓿𝓮𝓭 𝔀𝓲𝓽𝓱 𝓪 𝓫𝓪𝓷𝓰...And how is everyone doing so far?  I am still closed for in person sessions but want you to know, I am thinking of you. I hope everyone is doing well and just showing up authentically however you are meant to that day.  Don't worry about the minute details of every day if lockdown is challenging.  If you wake up, make a healthy breakfast, shower and greet your day, you are doing well.  The pulse around the world is slowing, beating slower as we are forced to still greet these difficult times.  We are all tired. We are all not without frayed edges of ourselves. ...